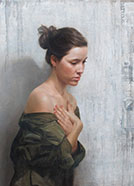 Current Drawing Classes
Fool Proof Cast Drawing with
Steve Cefalo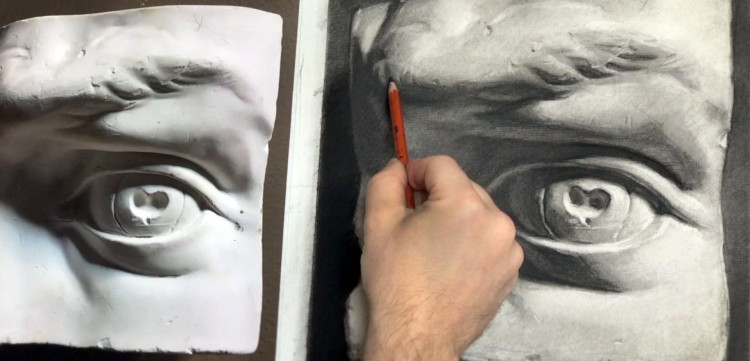 It is commonly assumed that drawing technique is mastered by those with "natural talent," by developing very good hand-eye coordination, or maybe by buying just the right art supplies. This class dispels these myths and shows you that nearly everyone can draw, and no special abilities are required. Basic drawing skills require very little natural ability or creativity, and if you have the hand-eye coordination to operate a vehicle, then you probably have the coordination that is required. The confidence-building skills you will learn in this course may be applied to your own projects of any subject and any medium. This class will provide you the basic concepts, and a few exercises to practice them with. The passion and creativity is up to you, and the sky is the limit!
VIDEO INCLUDES:
Five 3-part Lessons (15 videos total)
3-part bonus lesson, "Master Copy in Charcoal"
Printable handouts and reference materials
Head Drawing with
Glen Orbik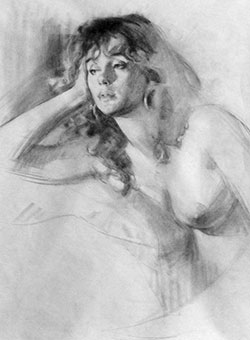 In this pre-recorded session of ten (10) one-hour classes, Glen Orbik demonstrates the unique method of head drawing devised by famed teacher Frank Reilly, passed down to Orbik's teacher, Fred Fixler. Each class contains lecture and 30 minute tonal demonstration from a live model. Learn from the master draftsman who has taught artists like Jeremy Lipking, Jeffrey Watts, Ryan Wurmser, Tony Pro, and many others!!!
Cost:
&nbsp

10 Classes • $250

3 Classes • $90
Current Painting Classes
Alla Prima Oil Painting with
Tony Pro

In this pre-recorded 3-hour class, Tony shows his technique of "alla prima" oil painting in all types of subject matter from Figure, Portrait and Still life.
Classes start with basics of oil painting from materials and limited palette and will progress on to extended palettes with more complex subject matter.
About Tony Pro
Pro received his Bachelor of Arts degree in Graphic Design from California State University, Northridge and at the same time attended California Art Institute where he studied with famed illustrator, Glen Orbik.
Pro's influences are the likes of John Singer Sargent, Anders Zorn, Joaquin Sorolla and Philip Alexius de Laszlo. The French Naturalist artists like Emille Friant, Dagnan Bouveret and Jules-Bastien Lepage also play a large influence in Pro's style of painting.
In 2005, Pro was awarded the highly coveted Best of Show award at the 14th Annual Oil Painters of America Show, given by juror, Daniel Gerhartz. That year Pro, also, was one of the TOP 10 finalists of the Portrait Society of America Show in Washington D.C. Also that year, Pro's painting "Mothers Love" was featured on the cover of Southwest Art Magazine, as well as a feature article.
In 2014, Pro won First Place at the Portrait Society of America International Competition.
Pro is a Signature Member of the California Art Club.
Cost:

10 Classes • $300

3 Classes • $120